METSÄNPOIKA™ sauna
Pricing and Delivery 2021
Metsänpoika™   11.980€
Metsänpoika™ delivery content:
Metsänpoika ™ outdoor sauna, size 1.6 x 2.1m (inside)
Walls,

heat-treated wood

Wooden frame, high-strength plank
Floor, film plywood (tilted, with water removal groove)
Windows (1 glass with grid)
Door, paneled inside and out, (including gaskets, lock pin and door handles)
Paneled ceiling, heat-treated aspen
Gray felt cover
Eaves,

heat-treated wood

Traditional sauna benches (60 / 40cm x 210cm), heat-treated aspen
Backrest, heat-treated aspen
Steam controlled ventilation
Harvia ES20 Pro stove with glass door
Löyly stones
Harvia fire wall cover, black steel
Wood burning stove base, steel
Harvia chimney, stainless steel
Sliding exhaust air valve
Fresh air valves, zinc casting
Trailer with brakes, hot-dip galvanized steel (13 "M + S)
Adjustable jockey wheel, galvanized steel
Registration and inspection
Accessories:
Window hatches kit (includes black hooks) + 520€
Box for firewood on the drawbar, + 480€
Wooden duckboards, heat-treated wood + 75€

Gutters + 128 € / pair

Stair, + 119 €

Guard rail for the stove

+85€

Interior wood surface texture treatment +680€
Porch, folding (incl. handrails, hinges, locking and support legs) + 1.790 €
Pipe support leg, galvanized steel +192€/4pcs
Adjustable trailer foot, hot-dip galvanized steel + 460€/4pcs
Winter tyres with spikes M+S, reinforced 13″ (steel rims 5×112) + 440€
Delivery service by towing + 1.50 € / km
Delivery service as truck lorry on a case-by-case – €
Terms of delivery and payment
Metsänpoika™ saunas are manufactured on request and delivered ready for use. Freight rates are determined by the length of the delivery journey. The delivery time may vary depending on the production situation. Reservation payment (prepayment to confirm order) 500 €. Down payment (prepayment when production starts) 50%. Delivery invoice (advance payment when the sauna is ready for delivery) 50%. The booking fee is deducted from the final invoice. Metsänpoika™ saunas are manufactured by Saunamies ™ in Finland.
Reservation payment bank connection FI50 2030 1800 0631 80
Choose a suitable monthly instalment and the salesman will handle the rest. Purchasing is possible without any down payment by credit financing. Contact us and ask for a suitable financing plans. The financing is granted by Pohjola Pankki Oyj.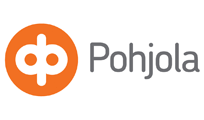 [table caption="Example of financing without any down payment / 7 y" width="300″ colwidth="75|20|20″ colalign="left|left|center|left|right"] ;;monthly instalment
METSÄNPOIKA SAUNA ;;119€
[/table]
The annual percentage rate of this example is 8,40 – 9,54 % (1.1.2019).
Ask more or leave a request for contact
<div class="fb-page" data-href="https://www.facebook.com/saunamies/" data-tabs="timeline" data-width="350" data-small-header="false" data-adapt-container-width="true" data-hide-cover="false" data-show-facepile="true"><blockquote cite="https://www.facebook.com/saunamies/" class="fb-xfbml-parse-ignore"><a href="https://www.facebook.com/saunamies/">Saunamies</a></blockquote></div>